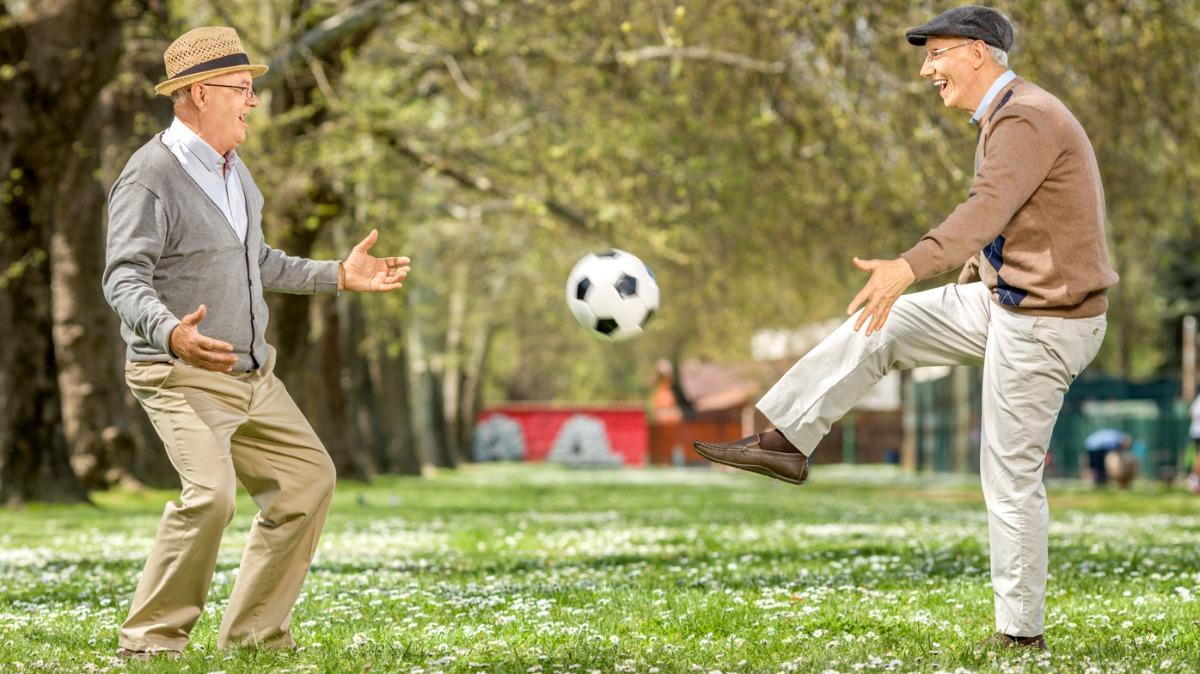 Hearing aids and good hearing health are for everyone. But it's understandable to have some concerns about your hearing devices when working out or rushing about in your daily life. Rest assured, you don't have to worry. We've heard your questions and we have answers – whether you're a new user or have been using hearing aids for years, we're here with some expert advice and tips.
Do I need to wear my hearing aids when I'm exercising?
Yes. It's always a great idea to wear your hearing devices whenever you're working out or being active, especially in a public place. Being able to hear your yoga or spin instructor, coach and teammates, or your surroundings are not only important for personal safety, but also to help you get the most out of every activity you enjoy. And, if you like to listen to music or podcasts while you're exercising, many hearing aids can stream music directly from your smartphone!
How do I keep my hearing aids from falling out?
Sometimes it can be challenging to keep your hearing devices snugly in place, especially recently, when many of us are also wearing masks for health reasons. Fortunately, we have some tips:
If you have long hair, consider pulling it back. It won't get as tangled up in your hearing devices or mask straps.

Put your hearing aids on before your face mask. This will help secure your hearing device to your ear and lessen the risk of it coming off with your mask.

Try different types of face masks. Some patients find that masks with straps behind the head reduce the problem of interference with hearing devices.

A headband can help wick away sweat from your hearing aids as well as hold them tighter to your head.

Consider a hearing aid cord or clip, like the Oticon SafeLine™
What about all those batteries?
New technology in hearing devices has made batteries a thing of the past. Many hearing aids are now rechargeable and can keep up with even the most active person. With a full day of battery life after just three hours of charging*, you're set for a day of biking, hiking, or whatever activity you enjoy the most.
Can I get my hearing aids wet?
Hearing aids have come a long way. Hearing devices are water‑resistant. This doesn't mean they're waterproof, but you can safely put on your hearing aids and get sweaty. However, don't shower or swim with your hearing aids in. Now go ahead and work up a sweat!
How should I care for my hearing aids post‑workout?
Just like it's important to cool down after a workout, it's also important to give your hearing aids a little post‑workout care, too. Just a few easy steps. First, wipe away any excess perspiration from your devices. After you shower and remove any excess wax or debris from your ear, you can put them back in or allow them to dry if you had a particularly sweaty workout. You can also consider using a drying kit.
*Lithium‑ion performance varies depending on hearing loss, lifestyle and streaming behavior.
Click here to access the original article by Oticon.